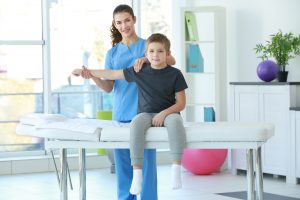 Whether you're suffering from chronic back pain or you have sustained an injury, physical therapy can work wonders. However, you might be feeling a little nervous about your first appointment because you aren't quite sure what to expect. You are probably wondering what will happen during your initial visit and if there is anything you should do to prepare yourself.
Physical therapy can not only help to restore your mobility and ease your pain, but it can also be wonderfully calming, improve your self-esteem, and boost your overall well-being. To help ensure you get the most out of your experience, here's a look at some important information that will help prepare you for your first visit.
Intake Assessment
Your initial visit with a physical therapist will begin with an evaluation. During this evaluation, your therapist will go over your medical history and ask you questions about your condition. You'll be asked if you are experiencing any pain, and if so, how severe the pain is. If you're having issues with mobility, your therapist will want to know to what extent. A therapist will also inquire about your injury or illness, including how and when it occurred, and if your condition has worsened over time. Be sure to bring any pertinent medical records with you. The more information your therapist has, the better he or she will be able to understand your condition.
Physical Evaluation
After your PT discusses your condition with you and reviews any medical records, he or she will conduct a physical examination. Your therapist will measure the impairments that are contributing to your issue or that may be impacted by your injury or illness.
Some of the measurements that will be taken during your initial physical therapy examination will likely include:
Range of motion
Balance
Strength
Palpation
Your therapist should clearly explain each test and let you know their purpose. You should also be provided with instructions so that you know what to expect and what you should be doing.
What to Wear
You're going to be doing a bit of moving during your first session. With that said, you want to make sure you wear comfortable clothing that's easy for you to move in. You should also wear clothing that will allow your therapist to easily access the affected site. For example, if you are having problems with your knee, consider wearing shorts or loose-fitting pants that can easily be pulled up so the therapist can get a good look at the area. If you aren't sure what to wear, call before your appointment and ask.
Also, keep in mind that most physical therapy clinics offer changing rooms, so if you are coming from work, you can change your clothing once you arrive.
Ask Questions
Don't be afraid to ask questions. You want to develop a good relationship with your physical therapist. This individual is there to help you, so he or she will gladly answer any questions that you may have. If you are feeling embarrassed about certain questions, remember that these healthcare professionals work with countless patients and have ample experience; they aren't going to pass any judgment. Also, since you will be working with this person for a prolonged period of time (the length of time will depend on your specific condition), you want to make sure that you feel comfortable. Asking questions is one of the best ways to develop a great rapport with your therapist.
After the Examination
Once your evaluation and physical assessment have been completed, the physical therapist will have a pretty good idea of what type of treatment you will need. Depending on your case, you may begin getting to work right away. Your PT may decide to start using certain modalities, such as hot and cold therapy, massage, electrical nerve stimulation, or ultrasound. These modalities can help to manage your pain and improve the function of your muscles and joints, preparing you for your next appointment.
Conclusion of the First Appointment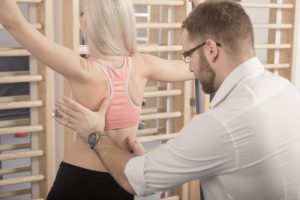 Once your first appointment has ended, your PT will provide you with important information. You will likely receive instructions related to things that you should be doing at home, such as exercises, and what you should expect during future sessions. You will also probably be given a document that highlights important information, such as illustrations of exercises that you can start doing at home. You might also be given some equipment to take with you, or at least have recommendations for equipment that you can purchase to use at home.
Don't forget to discuss your future appointments, including scheduling them. You want to make sure that you create a cohesive schedule and one that works for you so that you can get the most out of your therapy sessions.
Your appointment with a physical therapist is the start of your journey toward recovery. Make sure you go into it with an open mind and be ready to take advice and ask questions. Together, you and your therapist can reduce your pain, improve your mobility, and help you achieve whatever other goals you may have.